Value Roofing is locally owned, and operated in Haddonfield, NJ. We strive to be the best roofing company in New Jersey to exceed your expectations, and to be the roofing contractor you can depend on for a new roof which will last a lifetime. We are known for our exceptional work in roofing, siding, and rain gutters. Most of our business comes from customer referrals, which is a testament to the value we offer, and premium quality work we put into every project. We receive many compliments on our exquisite workmanship, our outstanding customer service, and the beautiful roofs we have installed. If you're the type of person who insists on having the best quality roof installed by the best roofing company, then give Value Roofing a call today!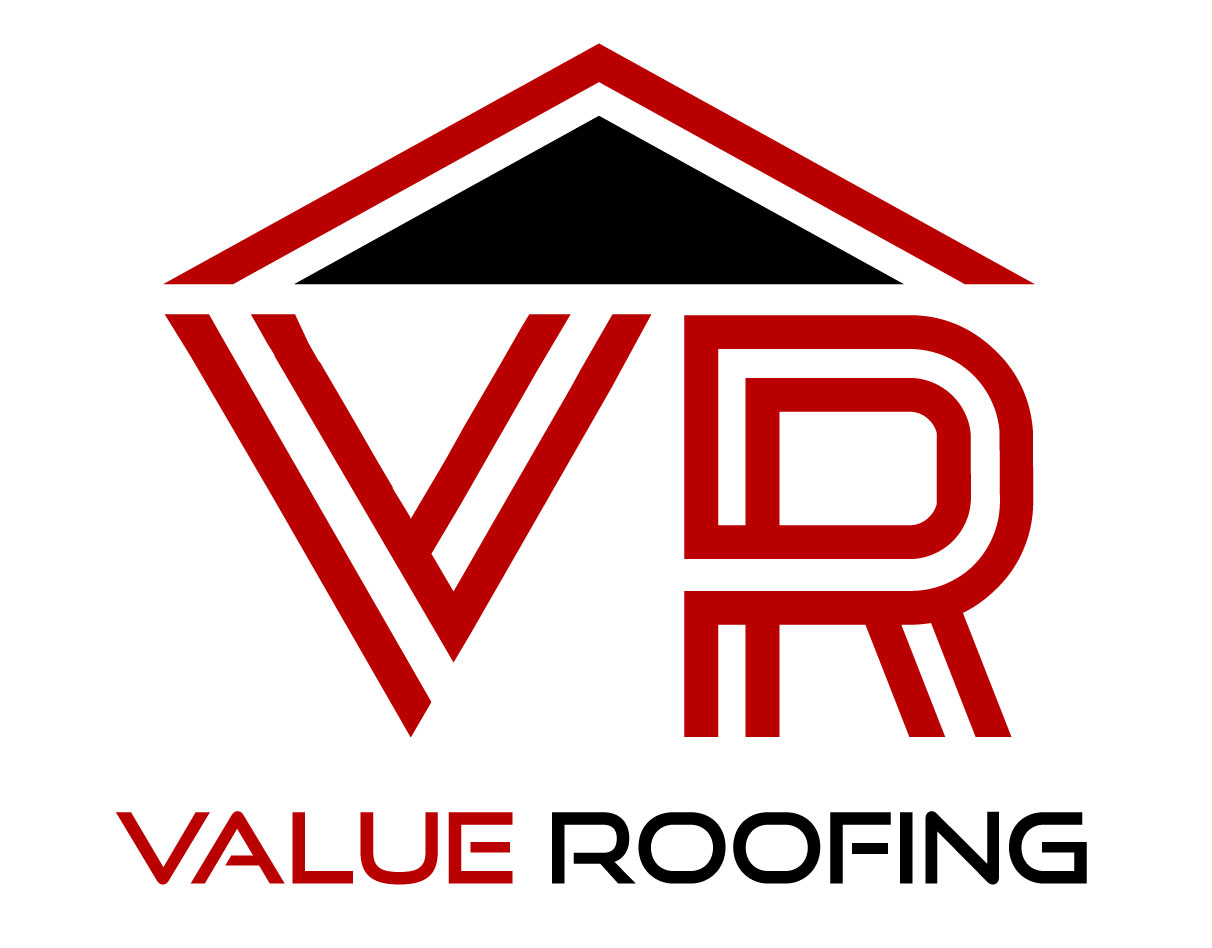 Value Roofing was not the cheapest quote I got out of 3 roofing companies, but their quality is top-notch and you get what you pay for. Phil showed up to give an estimate for the job, he was very courteous, and not pushy like most estimators, and he certainly knew what he was talking about. They showed when they said they would do the job, did top quality work, and everything was worked out perfect. I couldn't be any happier and am glad we went with Value Roofing. I have no problem recommending these guys, and how many contractors can you say that about?
These guys from Value Roofing are great! They gave me a good price, they showed up when they were supposed to and got right to work. The new roof looks beautiful, and I haven't had any problems with my roof since.
We are pleasantly pleased with our roof replacement project (quality of work, scheduling, and reasonable price). While evaluating 3 other roofing firms, my goal was to determine the best one from a quality standpoint followed by price. We chose Value Roofing because they gave me a proposal which included the highest quality materials, lots of attention to detail, and they also proposed to fix the ventilation problems we were having with our attic. Value Roofing was not my lowest bid, but the price was well below the high bid and the price reflected some additional work I had them do for me. Phil and Kevin did a great job walking me through the different options and they took the time to explain exactly what they were going to do. Kevin was on the job site every day and provided a final walk around inspection after the job was completed. I could not be more pleased with the final outcome of this project and I highly recommend Value Roofing to friends and family.
We feel very fortunate to have found Phillip (project manager of Value Roofing). We knew our house had multiple issues that may require multiple trades to fix. It didn't turn out that way as Phillip and his crew exceeded our expectations in handling each and every one! The skill and care put into all jobs performed were evident and refreshing. We will be hiring Phillip again and sincerely recommend him to anyone who is looking for a thoughtful, skilled, and above and beyond contractor. We have an older home and a desire to preserve and restore and are thankful we found a team who skillfully took care of our home as if it was theirs.
Not only were they efficient and fast, but they cleaned everything up. They explained exactly what they were going to do before they did it and went over everything in detail after the fact as well. Perfect from A-Z.
I normally don't post reviews online, but these guys did such a good job and I felt compelled to do so. First of all, Phil and Kevin came out and were very helpful as they put together the estimate for our huge 3,200 square foot roof. Their communication was fantastic throughout and they even texted us pictures while we were at work of before and after pictures as the day progressed. Overall, they were great to work with and I would recommend them to anyone.
I was very satisfied. They did a great job. They were very responsive, showed up on time, cleaned up afterward, and I had no issues. Long story short; glad I hired them.
All out fantastic job. I'm so glad I hired these guys to do my roof. My roof was stained really badly by that blue-green algae, and Phil and Kevin recommended a particular roofing shingle to use on my house, and boy am I glad I listened to them. My house looks fabulous now! In my younger years, I worked as a General Contractor, and I used to have a crew of 5 guys, and my guys couldn't have done the job they did in the time Value Roofing did it in. I have already referred Value Roofing to 5 of my friends.
This is my first time ever writing a review for any company, so here we go… We purchased our house 6 years ago, and the roof was in need of replacing back then, but we just couldn't afford to get it done back then, after all we had just spent our life savings on buying the house. Fast forward 6 years later to September 2019, and the roof looks a lot worse, and developed a leak, so we decided it was time to do something about it. We called around to a few different roofing companies; one company was a no show no call, the other company was okay, but he wasn't interested in replacing the fascia boards and aluminum coverings, which my house needed, and he couldn't commit to being on the job to oversee the installation of the new roof. Then, Value Roofing showed up and gave us a terrific estimate for a new roof which included replacing the fascia boards with aluminum wrapping, and upgraded rain gutters to 6 inch rain gutters, and best of all, the project manager Phillip promised to oversee the entire installation process through! We really love the high quality products Value Roofing installed, and best of all, their project manager Phillip is on the job from start to finish, so we didn't have to even be there, because he would text us pictures throughout the day to update us on the progress. That made is really stress free for us. Value Roofing proved that they don't cut corners. They use the highest quality roofing materials, they keep their promises, and these are all the things that make you happy as a customer and get your house looking beautiful. We really love our new roof! Thank you so much Value Roofing!
It went very well. They were quick, efficient, seemed knowledgeable, got it done in a day and it's holding really well today. I was happy with the work and I thought their price was reasonable as well.
The roof they replaced had a ton of moss and black streaks on the shingles built up for over 25 years. I also had 1 leaky area in the upstairs 2nd bedroom, so I knew it was time for a new roof. I called Value Roofing and Phillip came over later that same day and gave me a great quote with a great warranty. Phillip also explained that my roof didn't have a drip edge, nor a ridge vent. He explained why both are necessary and the benefits they would add. He included both in the roofing system, and I am so happy he did. I got a premium roof with an outstanding warranty and the price was pretty decent too. They did a wonderful job on my roof and it turned out great. I'm totally impressed with their caring professionalism. I'm so happy with Value Roofing, that I plan on hiring them to do the roof on my shore house. I'm a very satisfied customer of Value Roofing.
They did awesome work! However, when a minor problem occurred the company's project manager (Kevin) came out immediately and fixed the problem…They don't just put on the roof and then leave..you know you can call them and if you incur a problem it will be looked at immediately…refreshing to see they stand by their work!
Phil and team are diligent, detail-oriented perfectionists – and above all, kind and caring. He and his team take their work seriously; they care about their end product and their customer above all else. Beyond their work, they helped me deal with my insurance agency, advocated for me, and were a true partner in getting myself made whole again after wind storm damage. Their work, in my experience, is unmatched. My roof and gutters are expertly installed with the best materials and workmanship. I would, and do, recommend Value Roofing to anyone needing work on their home – their care and nurture for your property will match your own.
These guys did an excellent job putting up a new roof on our house. They had to replace 35 sheets of plywood to give us a new roof deck, because the plywood on our old roof deck was all delaminated and rotted. I am a retired contractor, so I know how roofs are supposed to be done, and Value Roofing did a perfect job on my roof. There's not many contractors I trust to work on my house, but Phil at Value Roofing is one man who I trust wholeheartedly. I am honored Phil asked me to write a review for his company, and I highly recommend Value Roofing to anyone needing a new roof, rain gutters, or siding for their home. They do beautiful work!